New Harvest / Olio Nuovo Now Available!

Make sure your kitchen is always stocked with fresh "Olive Truck" %100 California Extra Virgin Olive Oil. Order anytime... - Now !!!

Make sure your kitchen is always stocked with fresh "Olive Truck" %100 California Extra Virgin Olive Oil. 
Order anytime... - Now !!!
$32.90 + Shipping / Bottle
Free Shipping if You Order 6 & More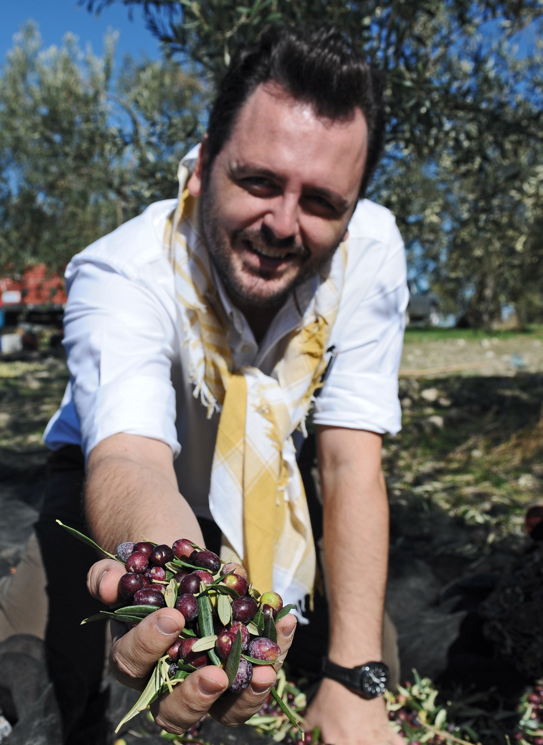 I am Sam
Almost 15 years ago, chasing up different flavors of Anatolia, especially the local olive cultivars, I traveled the Mediterranean Coast of Turkey inch by inch. I ran into the problem of having to travel long distances with the olive fruit in order to get it to a quality olive oil mill. Then, with the mobile production facility we designed to produce the highest quality olive oil from these hidden cultivars, we produced very exquisite olive oils and collected dozens of awards in the most prestigious competitions from all around the world such as New York, LA, Japan etc. 
More Information
This is a remarkable development that will result in a brand like no other.




Steven Jenkins, Author of James Beard Award Winning Cheese Primer (1996)
This project made me very excited and we collaborated on the development of his idea. As a result of the long struggle, we have created the one of a kind mobile production facility together.




Giorgio Mori, Founder & CEO, MORI TEM SRL
This is Olive Truck
As we all know, olive oil is a "fruit juice" and contains many antioxidants that are very beneficial to health. Although these antioxidants differ from the cultivars of olive, they are found in olive oil more or less in a relation to the timing and technique of production. The most important fact here is that the olives to be pressed and turned into olive oil in the shortest time after harvest. 
Unfortunately, that's not the case in California and most of the other places where olives grow. The olives are harvested and moved to a factory mill to be pressed within 12-24 hours at best.
And now we have reversed this fact to convert the best olives into the highest quality olive oil. We have created a mobile facility to produce the best quality, freshest, and highest antioxidant-containing olive oils.
Our Technology
We developed what we believe is the most exciting food project of all time, wherein we have designed, financed and built a mobile mill fully equipped with state of the art olive processing equipment from Tuscany, to drive the vehicle directly into the California olive groves, harvest and 'press' up to 500kg of olives per hour, and ultimately, within seconds, deliver the freshest, finest, highest in polyphenol antioxidants extra-virgin olive oil in all the world.
We started our operation in October 2019 by launching a mobile oil processing unit that allows manufacturing high-quality, extra-fresh olive oil on the olive fields. This mobile production facility, the Olive Truck, will allow to cold-press and bottle local varieties of California olives within an hour of harvesting, thus capturing the true essence of their flavor and preserving all their nutrients.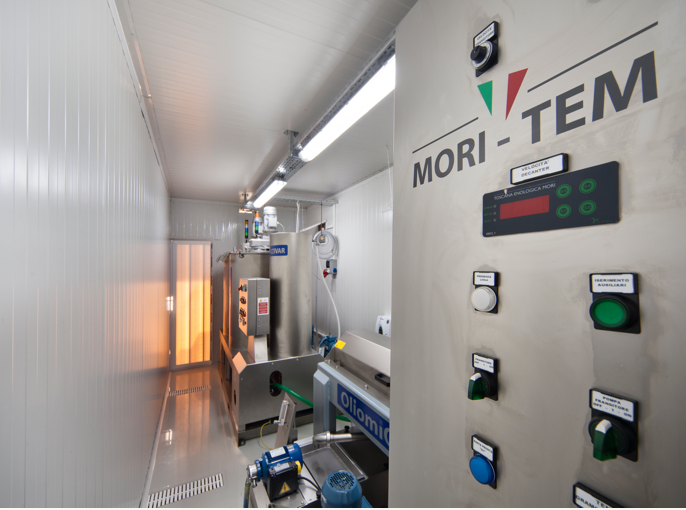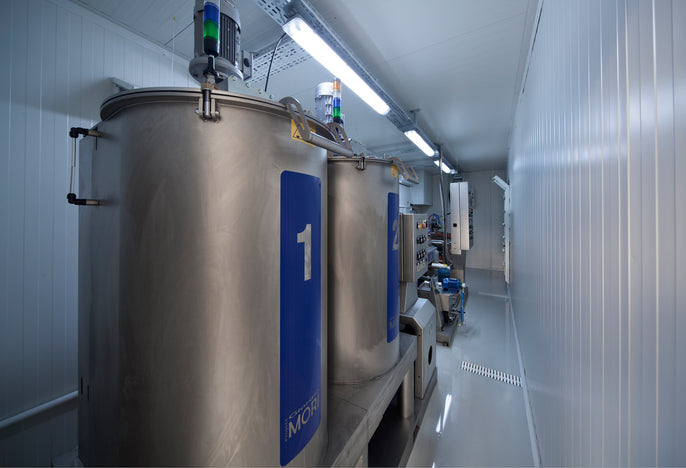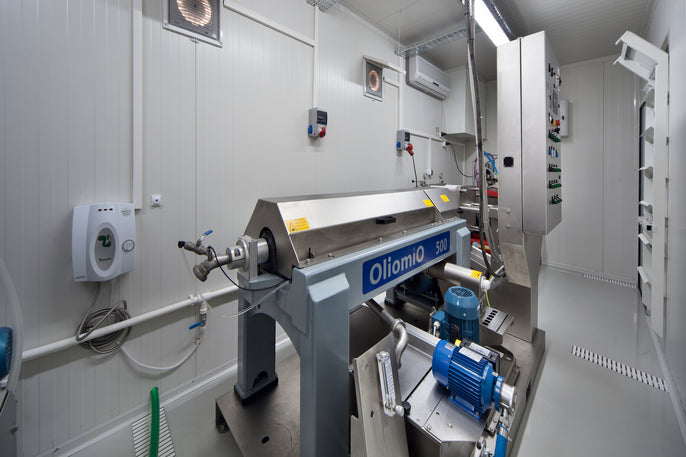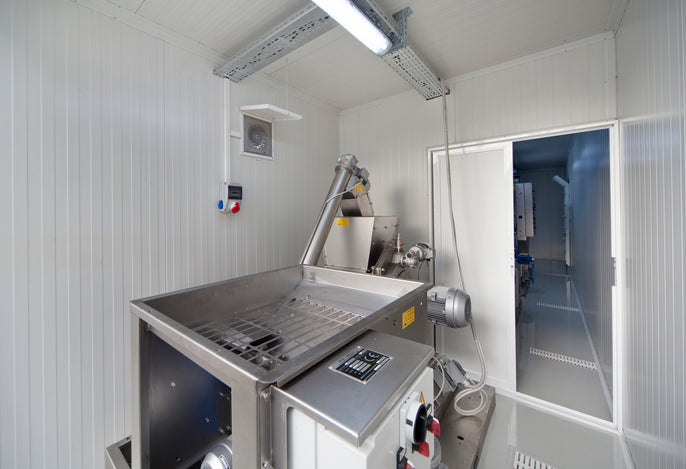 The vacuum mill designed by Mori-Tem in Tuscany to preserve the highest levels of flavor, nutrients, and anti-oxidants.
California holds the highest standard in the world for extra virgin olive oil. Trust the COOC Seal and look for it on every bottle of olive oil you are considering purchasing.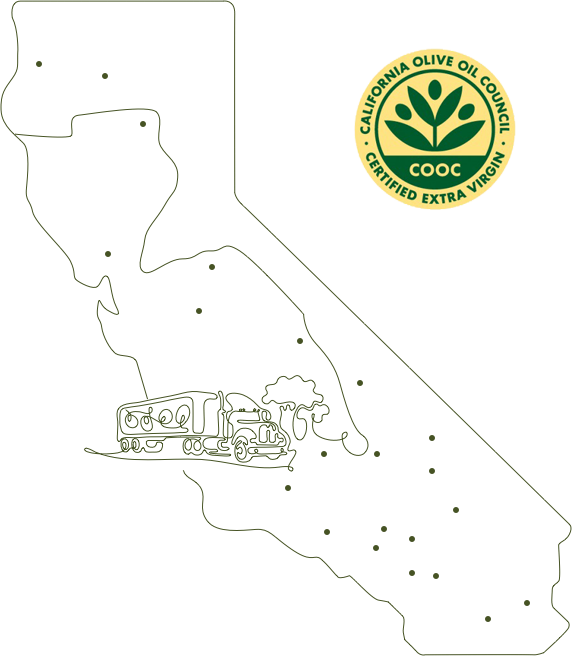 Why California?
Only in California can you find the breadth of diverse and varied microclimates to grow more than 75 varietals of olives. That means unique, nuanced and varied flavor profiles. The farmers who call California home are committed to nourishing the earth and producing vibrant, sustainable and extraordinary tasting olive oils.
All of Olive Truck's California extra virgin olive oil is certified by the California Olive Oil Council (COOC). When you see the COOC seal you can be assured it's of the highest quality.
More Information